One-year limited warranty for Scratchin' for Traction bands from the date of purchase. Scratchin' for Traction guarantees each of its bands to be free from defects in materials
and or defects caused by workmanship when purchased directly from www.scratchinfortraction.ca or www.scratchinfortraction.com.
This does not apply to normal wear and tear or to damage caused by neglect, abnormal operation or unreasonable use, damage caused by the use of accessories or parts not manufactured by Scratchin' for Traction or components altered and/or disassembled. This warranty does not cover the vehicle or any of its components.
IN NO EVENT SHALL SCRATCHIN' FOR TRACTION BE LIABLE FOR ANY OTHER INCIDENTAL, INDIRECT, CONSEQUENTIAL OR SPECIAL DAMAGES OF ANY KIND. EXCEPT FOR THIS LIMITED WARRANTY, SCRATCHING' FOR TRACTION MAKES NO OTHER REPRESENTATION OR WARRANTY, EXPRESS OR IMPLIED, WITH RESPECT TO THE PRODUCTS. SCRATCHIN' FOR TRACTION SPECIFICALLY DISCLAIMS ALL OTHER EXPRESS AND IMPLIED WARRANTIES, INCLUDING
ANY IMPLIED WARRANTIES OF MERCHANTABILITY AND FITNESS FOR A PARTICULAR PURPOSE.
This warranty does not cover products purchased from unauthorized retailers or not owned by the original consumer. Scratchin' for Traction does not cover lost or stolen items/parts.
If you have a problem with your product, and if the problem is covered under this warranty, service will be provided free of charge. However, it does not cover the cost of shipping or handling. If the problem is not covered by this warranty, the consumer must pay for all related expenses associated with the services rendered. Scratchin' for Traction's obligation under this warranty is limited to the repair or replacement of defective parts as is deemed necessary and as covered under this warranty. During the limited warranty period, product components such as parts, accessories or materials, may be discontinued or modified. This may result in replacement or repaired parts different from purchased model.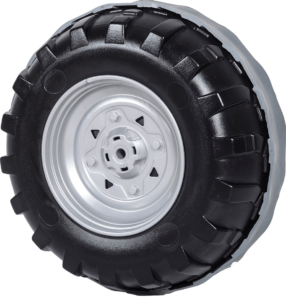 We reserve the right to improve the design of any product without assuming any obligation to modify any product previously manufactured. This warranty is valid only in the original country of purchase. Scratchin' for Traction will not ship replacement or repair parts out of country of purchase. If you have any questions or concerns please contact our customer service team at
info@scratchinfortraction.com
.